So, the nice HP Chromebook 11 that my wife has seems to have a design fault. If you let the battery run flat, the Chromebook will no longer charge. Symptoms are that there is no charging LED, and no matter how many hours you leave it with the charger plugged in it simply will not charge the battery. It won't switch on either, so you can't even use it plugged in style!
Ideally, you'll want to recharge the thing every time the battery drops to 20% or so to avoid this issue but here's what to do if you do manage to kill your Chromebook by letting it run flat.
Carefully prise off the coloured panels on the base, to reveal the screws. Open the the thing up and find the battery connector: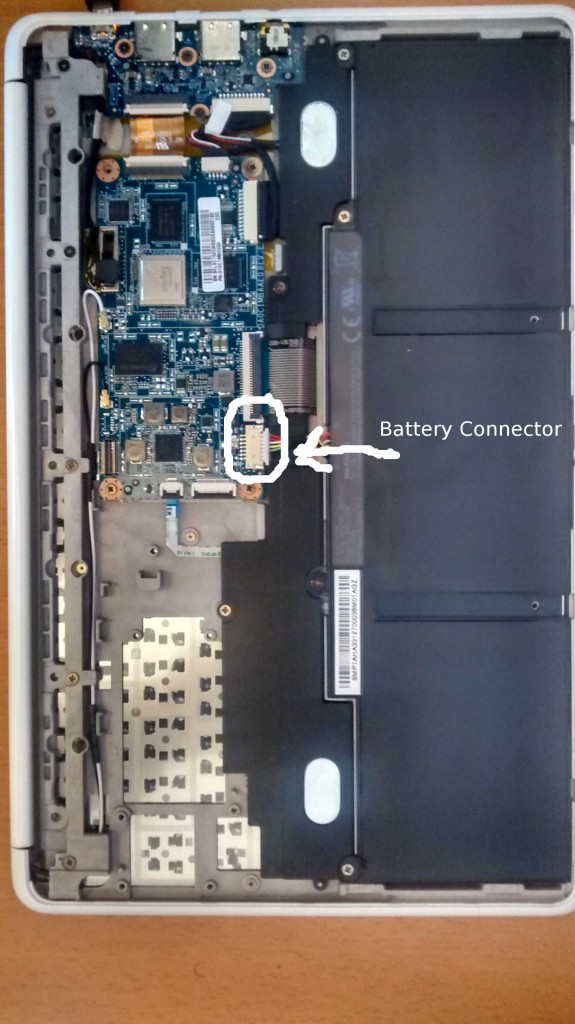 Now, disconnect this connector and then connect the charger. You'll see the orange LED light to show that charging is happening. After a few seconds the LED will turn red indicating a problem with the battery. (Unsurprising since we disconnected it.)
Now, with the charger still plugged in reconnect the battery connector. The red LED will turn back to orange, and the Chromebook will start to charge.
Once charging is complete (indicated by the green LED), you can remove the charger, replace the cover, screws and coloured panels and enjoy your Chromebook again.
Just don't let it run too flat in future!